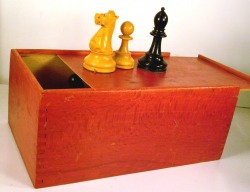 Lardy Box
Lardy box from the 1930s. Excellently made Lardy slide top box from the 1930s. Finely joined wall, red varnish. Contains a well-made, weighted Lardy chess set.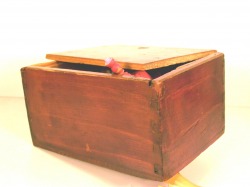 Slidetop Box
Standard slidetop box, end 19th C - but with a difference - the slide cover moves sideways, no longitudinal! Swallowtail jointures, which is why the box is still around.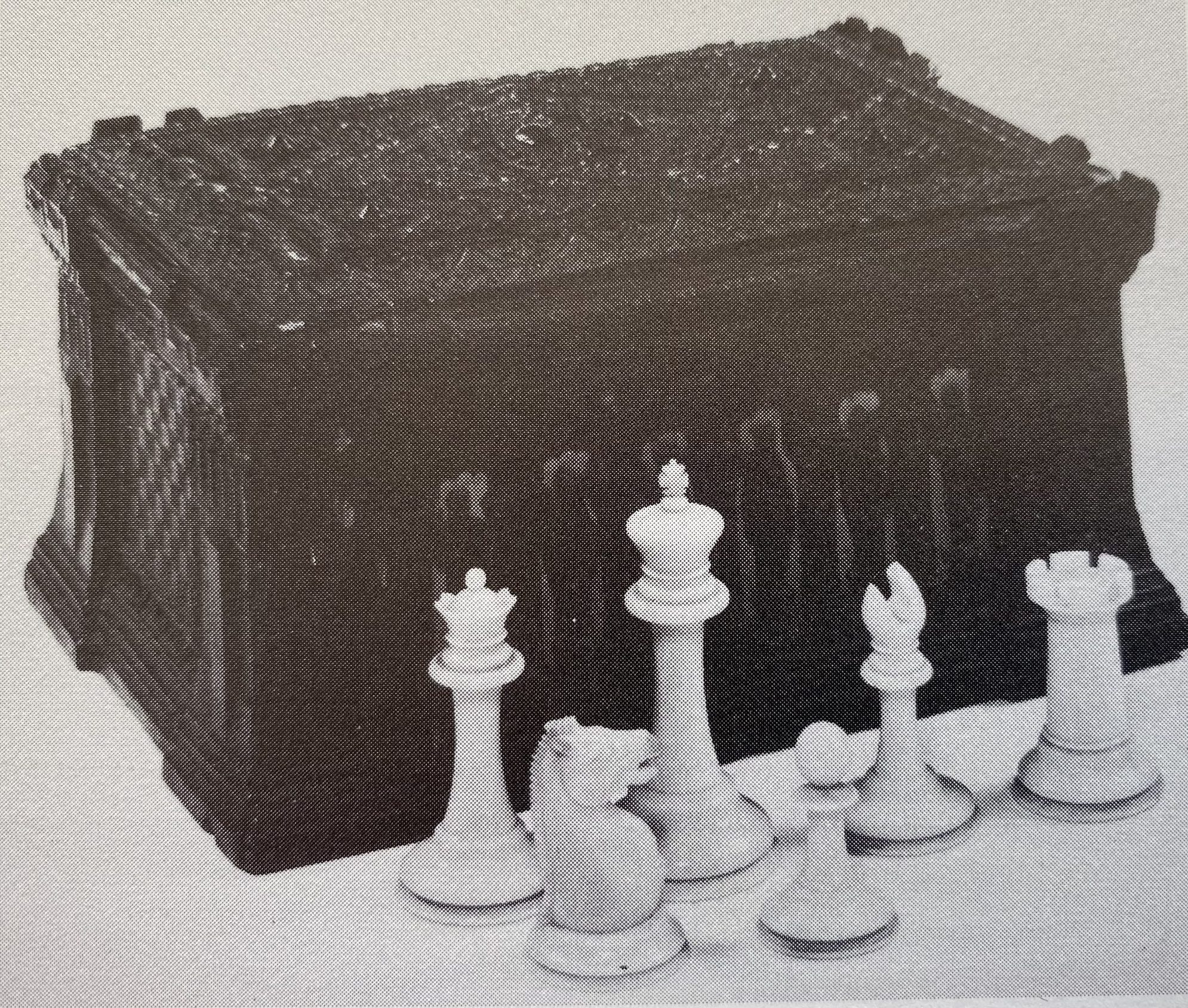 'Carton-Pierre' Boxes
These neatly designed boxes were often accompanied to Staunton sets in the 19th century. Made from paper mâché, a - fragile - material that was in vogue during the Victorian era. Source: Keats 'Chessmen'.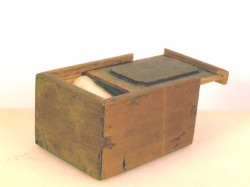 Miniature Box
Tiny box, measuring 65 x 47 x 33 mm! One single swallowtail joint - still around from the 19th century. Contains a Chinese pocket set, so probably made in China.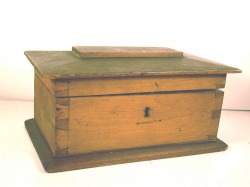 Sarcophagus Box
19th century British box, aptly named sarcophagus - probably because it ressembles stone sarcophaguses in churches.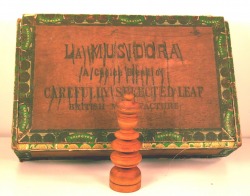 Tobacco Box
Contains a St. George set, a light former tobacco box.