Logotypes and Company Stamps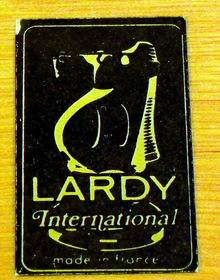 Lardy International
Lardy Cie. - Dortan, Jura - 1900 - 1980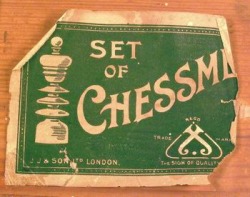 John Jacques & Son Ltd.
Both stickers from Jaques down market St. George sets (no ebony used..)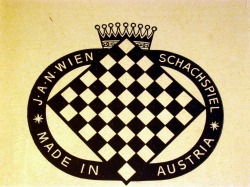 Neksavil of Vienna
Last manufacturer of Austrian / old Viennese chess pieces.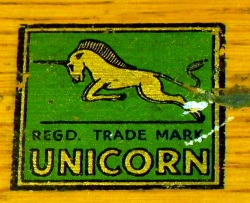 Unicorn
Logo for a pre-ww II british manufacturer who produced a very simplified sparse form of chess pieces......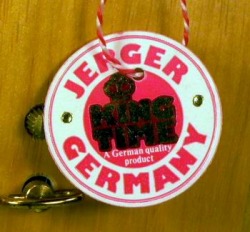 Jerger
German clockmakers seal of quality control.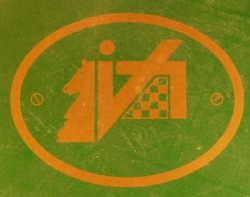 italfama
Italfama is an Italian manufacturer specialising in foundry chess sets. The company is still very much active. One specialty is the production of chessmen made of wood and metal parts, joined on a central screw.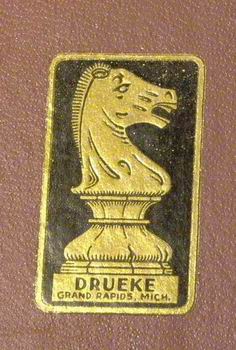 Drueke
From a Drueke pocket peg set wrapper.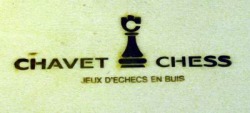 Chavet
One of the oldest achess piece makers in Europe.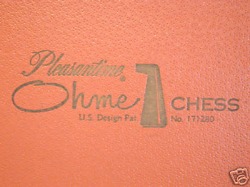 Pleasantime Ohme Chess
US games house.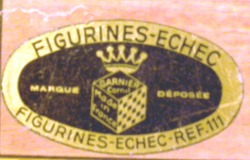 Garnier
Vanished french games house.